Solution Chemistry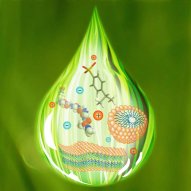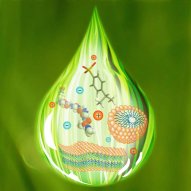 Prof. Kunz' chair of Physical Chemistry in the Faculty of Chemistry and Pharmacy is specialized in the field of liquid matter. The scientists investigate the structure and dynamics of complex liquids and solutions and their interfaces. They use their knowledge to develop efficient and environmentally friendly consumer products as well as improved solutions for industrial processes in agreement with the principles of Green Chemistry.
Examples are the development of green cleaning agents and cosmetics, the production of improved biofuels and the application of highly efficient, sustainable solvents for extraction processes, especially in the field of natural plant extraction and product formulation.
The chair of Physical Chemistry closely collaborates with the SKH GmbH, a company affiliated to the University as an associate institute, in order to commercialize its innovations.